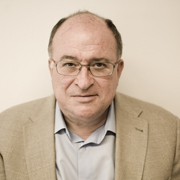 Antonio Marí
antonio.mari@upc.edu
+34 93 401 65 08
http://antoniomari.net

Campus Nord UPC, C/ Gran Capità  S/N, Building C1, Office 201
Dr. Antonio Marí Bernat is Professor of Structural Concrete at the School of Civil Engineering of Barcelona. He has been convenor of the ATEM group from  (2010-2020). Previously he had been Dean of the School of Civil Engineering of Barcelona and Vice-Rector for Research of UPC.
He has conducted experimental and theoretical research on the behavior, analysis and design of safe and sustainable reinforced and prestressed concrete structures. His contributions include the development of conceptual mechanical models for shear design and assessment as well as numerical models for the non-linear and time dependent analysis of sequentially constructed structures, including the effects of shear stresses, reinforcement corrosion and strengthening interventions. He has written 6 books and published more than 70 scientific papers in SCI peer-reviewed international Journals. He has collaborated in the design and construction of singular and innovative precast solutions for bridges and wind towers, and in the assessment, strengthening and repair of concrete structures.
He was the General Reporter of the current Spanish Concrete Code EHE-08, and participated as member of the FIB Task group TG 4/1 "Serviceability Models" in the development of the Model Code 2010. Currently he is an invited member of CEN/TC250/SC2/WG1/TG4 (Shear, torsion and punching) working on the update of Eurocode 2.