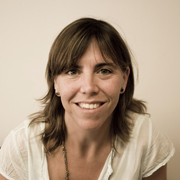 Eva Oller Ibars
eva.oller@upc.edu
+34 93 401 65 12

Campus Nord UPC, C/ Gran Capità  S/N, Building C1, Office 201
Dr. Eva Oller Ibars is Associate Professor of reinforced and prestressed concrete structures in the School of Civil Engineering of Barcelona since 2011. She joined the Analysis and Design of Concrete group in 2000. She is a Civil Engineer (M.Sc.) since 1999 and Ph.D. by the Universitat Politécnica de Catalunya since 2005.
Her research is focused on concrete structures, especially on strengthening of reinforcing concrete structures with advanced composite materials such as fiber reinforced polymers.
She has joined different international task groups, such as the CEN/TC250/SC2/WG1/TG1 (Strengthening and Reinforcing with Fiber Reinforced Polymers) to update the Eurocode 2 provisions, or the FIB Task Group 5.1 (FRP Reinforcement of Concrete Structures). She is also a member of the TU 1207 COST Action.
She has also worked for 12 years in an engineering firm Tec-Cuatro, S.A., first as a structural engineer and then as a project manager and head of a group of structural engineers. She has a large experience in project design and civil engineering management and assessment.