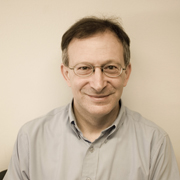 Pere Roca Fabregat
pere.roca.fabregat@upc.edu
+34 93 401 73 81

Campus Nord UPC, C/ Gran Capità  S/N, Building C1, Office 206
Dr. Pere Roca Fabregat is Professor of the School of Civil Engineering at the Technical University of Catalonia (UPC) since 2000, where he carries out his activity as lecturer, researcher and consultant on building structures. He obtained his Ph. D. degree in 1988 on Structural Analysis and has since then been working in the UPC.
His research work encompasses subjects such as structural analysis, non-destructive and minor-destructive inspection techniques, structural monitoring, seismic evaluation, and strengthening techniques applied to different structural materials and typologies. He has been working on both experimental and advanced computational analysis techniques applied to masonry structures. A significant part of his research effort has been devoted to the development of criteria and tools for the conservation and restoration of monuments and historical structures.
He has coordinated a large number of Spanish research projects and has also acted as local coordinator at UPC of three European research projects. He has supervised 18 PhD thesis in the fields of experimental and numerical analysis of concrete or masonry structures, structural conservation and non-destructive techniques. He is co-editor of the International Journal of Architectural Heritage since 2007. He is lecturer in the Erasmus Mundus advanced masters on Structural Analysis of Monuments and Historical Constructions (SAHC). He has been consultant in over 100 case studies on existing and historical structures, including 6 UNESCO World Heritage sites.